It's blueberry season in the Berkshires. Blueberry Hill Farm in Mt. Washington on East Road (a 20 minute drive from Great Barrington) is the place to go for pick-your-own, organic blueberries. Mount Washington is a great area to hang out. Besides blueberry picking, there are some wonderful places nearby: Bash Bish Falls, Mt. Everett State Reservation and the famed Appalachian Trail. There are also tons of dairies just a short drive away. Some of them will be featured in the coming weeks, along with blueberry recipes that I'll be sharing with you here at alli411.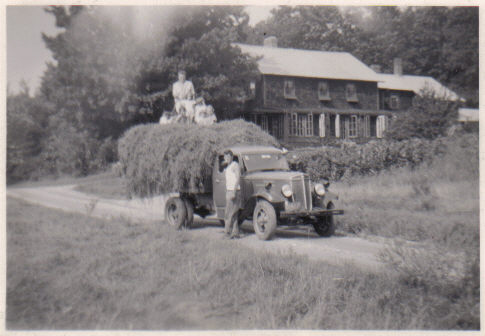 OK, I'm a little biased, my husband's grandfather planted heirloom, high-bush blueberries many years ago when he founded Blueberry Hill Farm.
Now there are acres and acres of organic blueberries available for $2 per lb. (a sweet deal compared to over $3 a pint in the stores and farm stands).
Jax (the adorable kid below and one of the family) is Blueberry Hill Farm's Blueberry Baby 2009. At just one year of age she is already carrying on the Austin Farm tradition of blueberry picking.
Directions to Blueberry Hill Farm from Great Barrington: Going south on Main Street:
Turn right onto Route 23/41, just south of town.

Drive approximately 5 miles to South Egremont.

Just past South Egremont, turn left onto Route 41.

About 100 yards down Route 41, turn right onto Mt. Washington Road.

We are approimately 7 to 8 miles from this intersection.

Please note that Mt. Washington Road turns into East Street.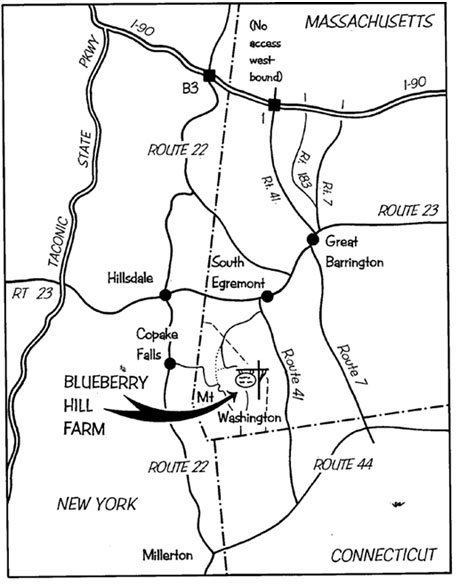 Blueberry Hill Farm
100 East Street
Mt. Washington, MA 01258
Found this article useful? Mention Alli411 in your post, subscribe to our feed, link to us, or bookmark this site. Thanks for your support!